We are excited to announce the launch of two new bedroom furniture styles to our offering. Both enhance our ability to cater to wider audience, specifically those seeking transitional and contemporary looks.
Exeter brings a strong footed stance with straight, clean lines and modest reveals (1/4″) tucked into its inset case design. To complement it's style elements, we've launched the Groton bed series, available in both a standard platform bed and matching platform storage bed. The style folds nicely into our standard birch offering, using a blend of solid and veneers as a canvas for all our standard paints and stains.
Newton pushes us even further into the contemporary space with exceptional simplicity. The core of the style is a solid wood frameless case matched with inset styling. A deeper look reveals that this style is three in one! Any case configuration can be matched with one of three base styles to transform the style to just the look you want. Base styles include a robust block foot, a mid-century inspired base, and slim 3/8″ wire hairpin feet. This style matches exceptionally well with our new reclaimed wood selections, or as always in our core birch offering. The Davis platform bed, launched last Fall, has been the go-to thus far to match the style elements of the collection.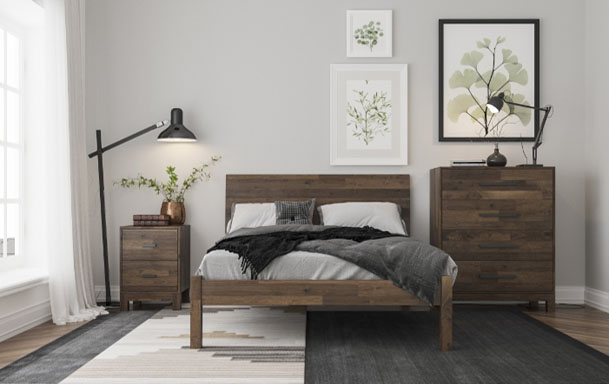 Newton with Block Foot on Reclaimed Walnut,
Musket Tone, Elevate Hardware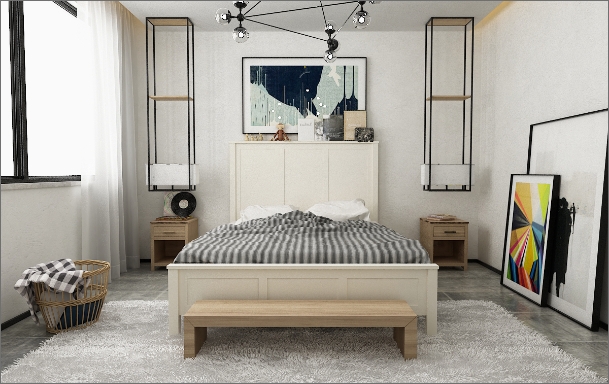 Exeter on Birch, White, Elevate Hardware